Yesterday I took Jonathan to a park in our town that I'd visited before, and we went for an impromptu hike.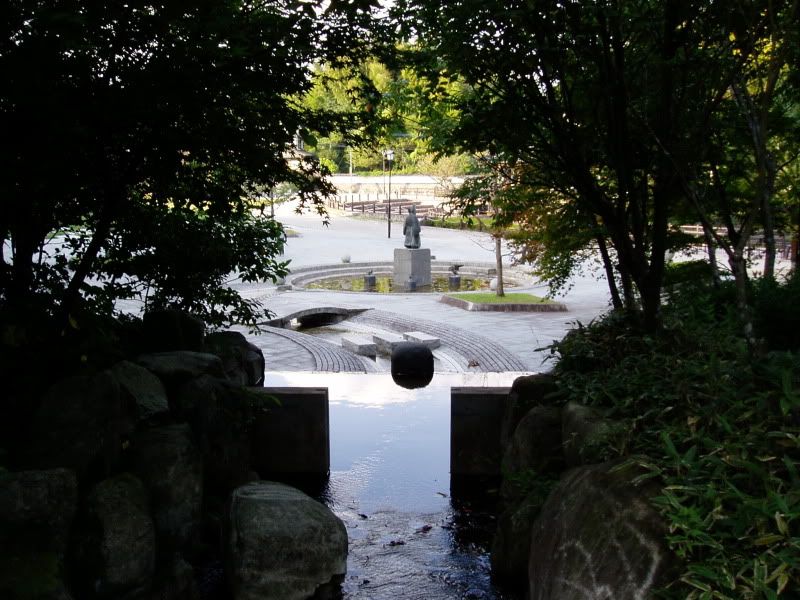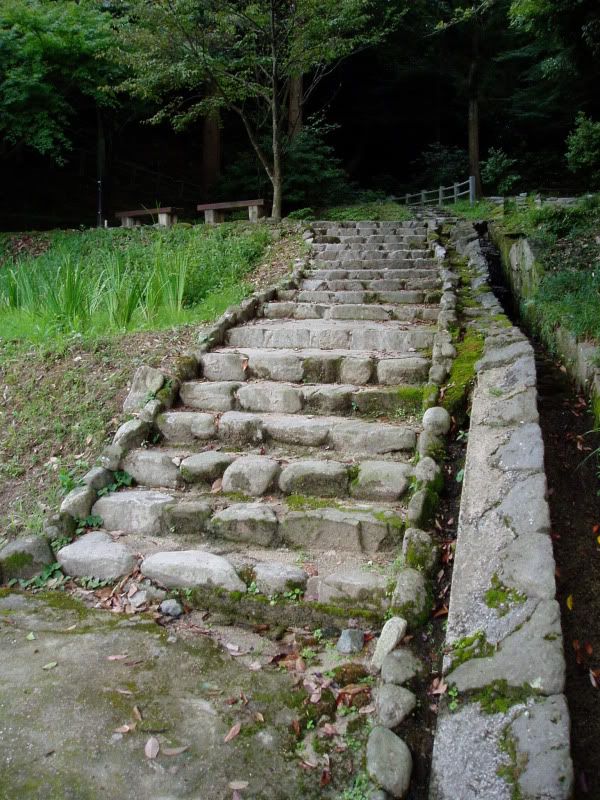 There were a lot of these. I tried my best not to complain.*
*Lie.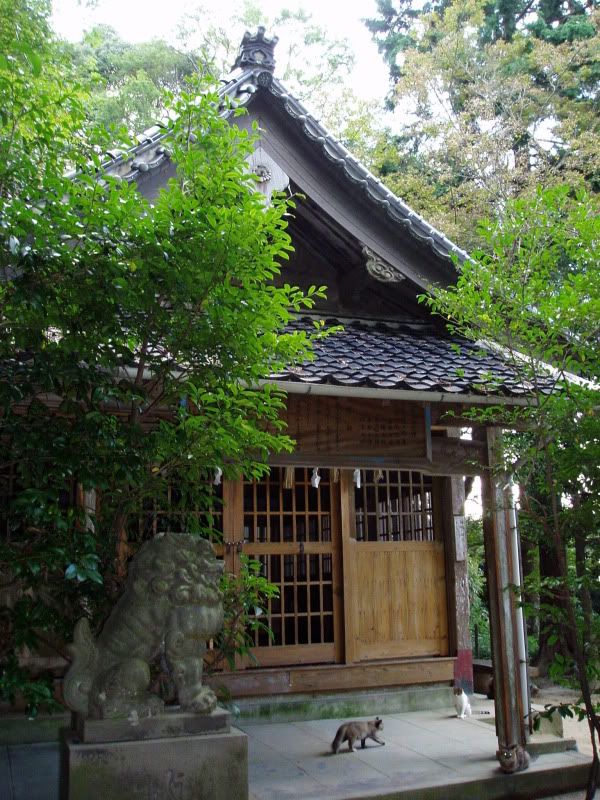 On our way up we came across this shrine.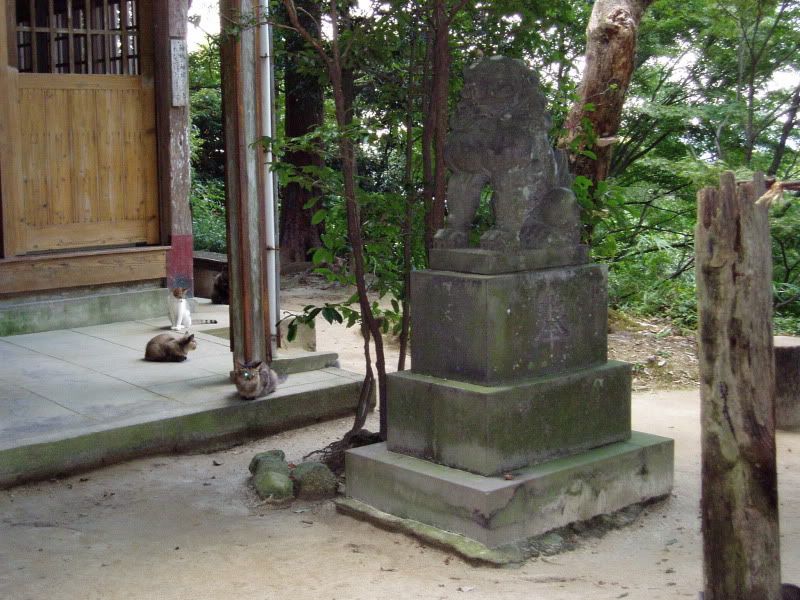 Which was guarded by at least seven cats. Kind of spooky!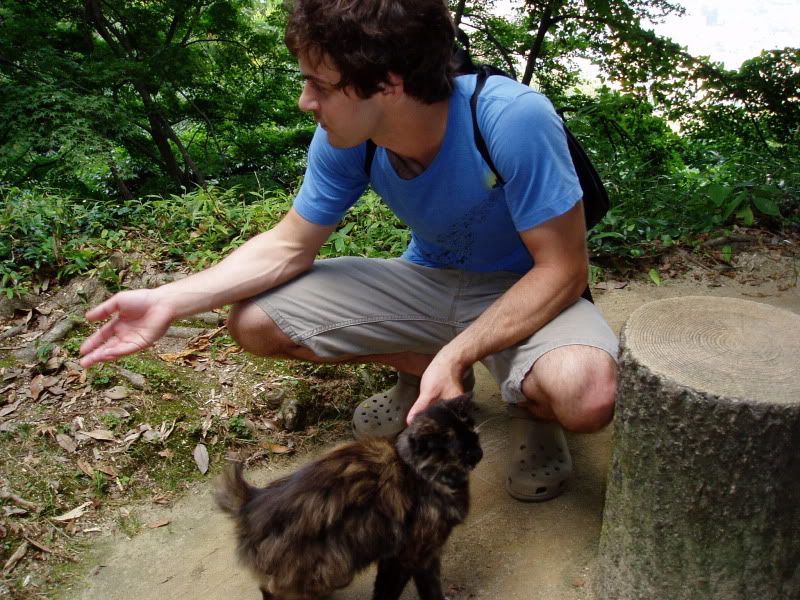 Of course, this hideous tailless one was the most friendly.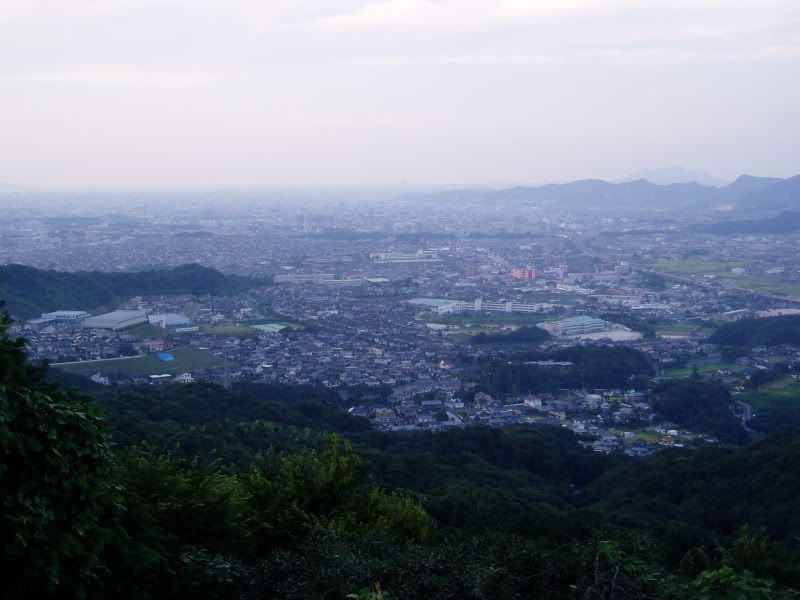 View from the top! Our fair city of Chikushino and surrounds.
Behind this shrine we saw a lady feeding the cats. So I think they're not so much special holy Shinto cats guarding the shrines as they are waiting there for the visitors to come and feed them.